Need to Get Your Locks Changed, Fixed, or Replaced? - Call Us!
There were over 53320 property crimes (theft and burglary) in Philadelphia in just 2021 alone. This means the risk of someone stealing your vehicle or getting into your property is always there. Whether you have faulty locks that need repairing or replacement or want to enhance your property's security, you can count on us to do the job!
Locksmiths Near Me LLC is a comprehensive locksmith service that offers everything from locksmith services for automobiles and homes to businesses. We have a wide range of top-tier locks to choose from, so you can find the perfect one for your needs.
Whether you're looking for a simple lock repair or a full-service locksmith for your home or business, we can do it all. From simple repairs to full rekeying, we have you covered. We're ready to help you solve your problems fast and get you back to normal operations as quickly as possible. So call us now to get the best deal possible!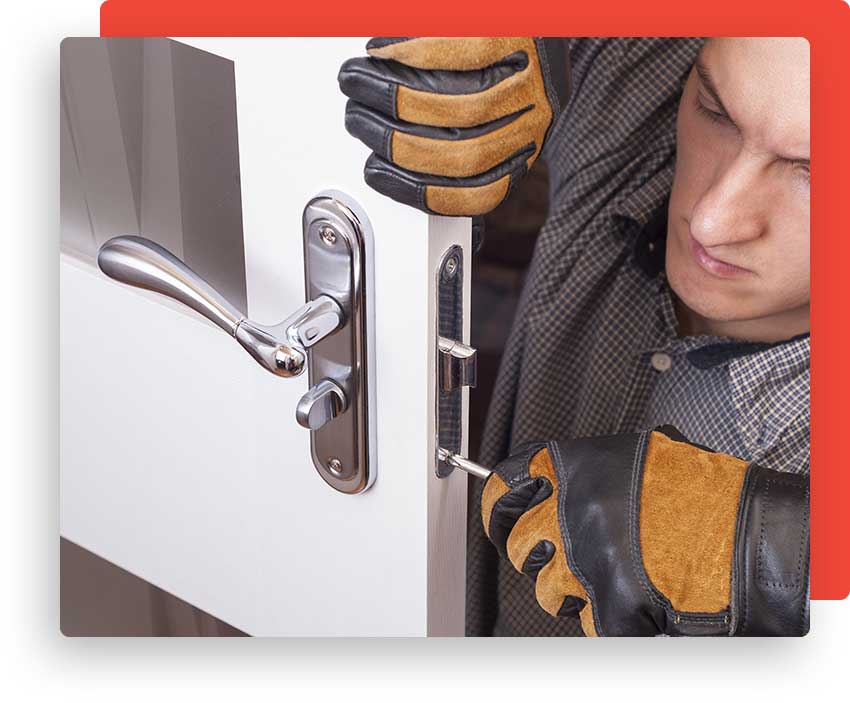 Servicing Philadelphia, PA and the surround
area for emergency locksmith services
Some Common Questions
What are your business hours?
Our normal business hours are 9am to 9pm, 7 days a week.  Emergency service is available after hours for special cases, be sure to give us a call and a technician will gladly schedule service with you!
Can a locksmith help me get my car keys made?
An automotive locksmith from our team can create a new key that works with your specific vehicle. On top of that, an automotive locksmith may be able to program your replacement key fob if that's the issue. Our technicians are skilled in every step of the car key replacement process to ensure flawless services every time!
I am locked out of my house. What should I do?
If you find yourself locked out, be sure to double check doors and windows. Run down your list of who might have a spare key to your house and if all else fails give us a call for an emergency service. Our emergency lockout specialists can assist with a plethora of locks, ensuring we can always get you back in! If you end up needing your lock drilled out to get in we can certainly assist with installing a new lock as well, whether it be your preference or a necessity!
If I ordered a new key fob, can you program it?
An auto locksmith from Locksmiths Near Me can handle every step of replacing a key fob. They can get you a new one, program it, and perform any other fob related task. If you need a key fob replacement, it is in your best interest to choose to get your service from a credible locksmith to guarantee that everything is completed correctly.
What locksmith services do you offer?
We are available to service automobiles, homes and businesses. Our skilled experts specialize in nearly all car key replacement and programming services; are well-versed in maintaining, repairing, and replacing all residential and commercial locks; and can arrive in as little as 20 minutes to any locksmith emergency you may have. Feel free to call us and we'll connect you with a technician that can go over all of your service options in detail!
Do you provide service for high-security locks?
We can provide you with high quality locks from high end manufacturers to give you peace of mind. By offering high-security lock installations for commercial, institutional, industrial and residential properties, we ensure to our local customers that they will always have a reliable option when it comes to guaranteeing the security of their properties.
How long does it take to unlock my car?
For a professional locksmith that is fully equipped with the necessary tools, they can unlock car doors within five minutes or less. A car with a complex lock system and higher security could take longer, but don't worry, we'll still get you in!
Do you offer emergency locksmith services for offices?
Yes we do! Locksmiths Near Me LLC can provide all the security installations and periodic maintenance which a business could need to maximize their commercial lock and key security.
Locksmiths Near Me In Philly, PA
Call us today and we will dispatch a locksmith to your location today!