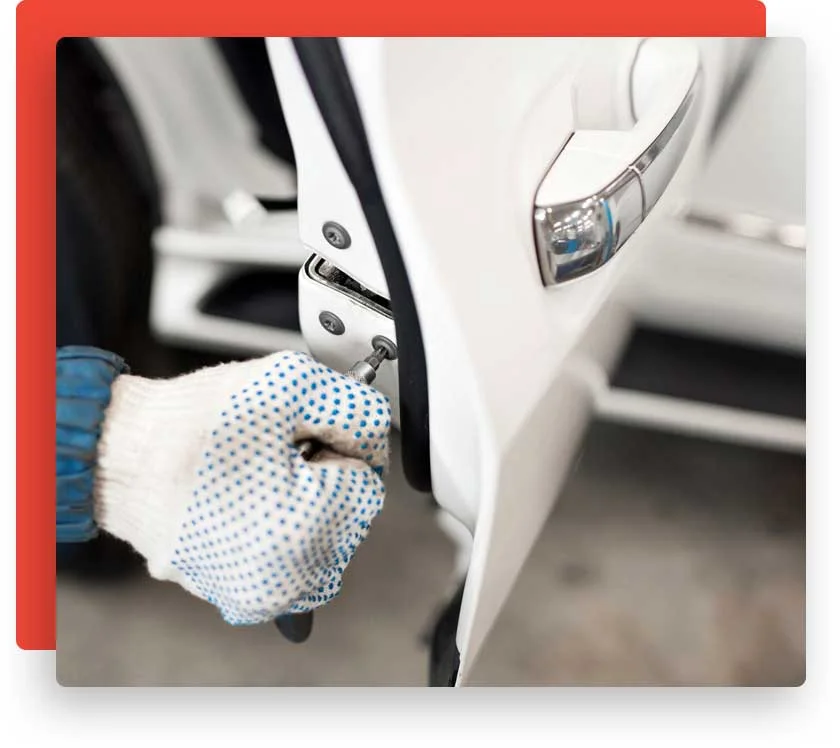 Locked Out of Your Car or Property?
Locksmiths Near Me LLC offers a wide range of automobile, residential and commercial locksmith services. We are among the few handful locksmiths in Philadelphia, PA, that you can trust to do a solid job at an affordable price. We know this seems too good to be true; when has a locksmith ever done a job right the first time right? But that's precisely why we started working; to ensure you don't fall victim to the tactics of sloppy locksmiths who do a slapdash job that puts your security at risk.
From using the lowest-grade locks that someone with a bobby pin can unlock to making keys that require a serious struggle to open locks, you can expect sloppy locksmiths to do more harm than good to your home, car, or business place's security.
Locksmiths Near Me LLC, on the other hand, leverages cutting-edge techniques to open, install and repair locks. We have the experience, tools, and knowledge required to fix your lock issues right then and there.
Our Mission:
There were over 53320 property crimes (theft and burglary) in Philadelphia in just 2021 alone. We started our operations in PA to ensure every Philadelphian gets the best locksmith service near them.
By offering top-grade locksmith services at affordable prices and educating people on security measures, we can significantly decrease property crimes and ensure the safety of everyone in Philly.
Knowing that security is key, we make sure that every lock we install is of the highest quality. We offer several other services to help you keep your property and vehicles secure, from lock changes to deadbolts, alarm systems and more.
Why Work With Locksmiths Near Me LLC?
You can reach us any time of the day or night and get your problem solved immediately. Our locksmiths are highly trained, highly skilled professionals. They are available for emergency services, too.
Our locksmiths have years of experience in their field. We're not just a bunch of guys who know how to open locks; we are qualified, certified, and licensed to do every locksmith job.
Our service is completely transparent, so you don't need to worry about being overcharged. We will provide you with a free quote on all jobs, regardless of how small or big they are. We want to ensure that you get value for your money.
Our locksmiths are highly trained and highly skilled in their trade. Whether it's car, residential or commercial locksmith services, you can rest assured knowing that we'll do a solid job. We understand that most people aren't DIYers and don't know how to change their locks, so we're here for you to take care of everything whenever you need us.
Call Locksmiths Near Me if you need locksmith services for your car, home, or business! Our team is always here to help you get the job done right and at a fraction of the cost.
Some Common Questions
What are your business hours?
Our expert locksmith service providers are available 7 days a week from 9:00am to 9:00pm. We understand the importance of finding a service provider the moment you need assistance, which is why we always try to keep open availability for our customers. No matter the service needs, no matter the day, Locksmiths Near Me is here to assist! 
Can a locksmith help me get my car keys made?
Yes! The professional car key replacement team at Locksmiths Near Me is able to provide, cut, and program keys to nearly every vehicle on the road today! Each of our technicians are equipped with all of the tools and technology needed to cut and program high-security keys to your car. Most car key replacement replacement services can be completed the same day you call us within as little as an hour.
I am locked out of my house. What should I do?
Being locked out is frustrating, but absolutely no reason to panic thanks to Locksmiths Near Me! Once you've checked all accessible doors and windows, if there's still no way in there's only one call to make! Our mobile emergency locksmith experts are always nearby and can be on site in as little 20 minutes to quickly get you back into your property. Our technicians can even assist with a lock change or re-key while helping you in, if you're concerned about compromised security. 
If I ordered a new key fob, can you program it?
We sure can! Locksmiths Near Me can assist with all of the steps involved in the car key replacement process, most importantly, the programming step. Nearly every key fob and key today is equipped with a transponder chip. This chip acts as a security feature, because it communicates with the computer system in the car via transmitted radio waves to allow the vehicle to start. If someone used a non-chipped key or object in an attempt to take your car, it won't start thanks to the technology of the transponder. It is highly important that your key fob is properly programmed to your vehicle to ensure these functions; be sure to call the car key experts at Locksmiths Near Me to guarantee your key fob is perfectly programmed! 
What locksmith services do you offer?
At Locksmiths Near Me we offer a wide range of expert locksmith services. Our technicians are trained to assist with residential, commercial, emergency, and automotive locksmith services. Whether you need last-minute locks changed on a property, require rapid assistance with a lockout, or need expert car key replacement and programming services, Locksmiths Near Me is the only call you need to make! 
Do you provide service for high-security locks?
Of course we do! Our technicians have completed years of training and apprenticeship to ensure they are able to work on a plethora of locks, including high security residential and commercial locks! Keep your home or business secure with cutting edge lock technology. We work with numerous trusted suppliers to stock the latest, most-secure high security locks. 
How long does it take to unlock my car?
Our experienced professionals who have completed all the necessary training, and have all the proper tools on hand, can complete an average car lockout service in five minutes or less. You read that correctly! Our technicians complete various skill tests to guarantee they can quickly get you into your vehicle with absolutely no damage done whatsoever. Some more complex vehicles with high-security locking systems may take a little longer for the technician to gain access, but rest assured knowing Locksmiths Near Me can get you back in!
Do you offer emergency locksmith services for offices?
Yes we do! We understand that offices and businesses need fast-as-lightning emergency locksmith services as well. Whether you're locked out and now business is delayed, or you had to let a disgruntled employee go and need the locks changed immediately, the emergency locksmith team at Locksmiths Near Me can help with all of your office needs!
Locksmiths Near Me In Philly, PA
Call us today and we will dispatch a locksmith to your location today!